Well, the inevitable happened: another year is wrapping up and the holidays are upon us. For many, this time of year stirs a unique sense of nostalgia, enjoyable memories, and much excitement to see family and friends. We here at AZ Southwest CPA Services, PLLC are experiencing all of these joys, and we are also filled with gratitude.
You may recall that we moved into our new location at 6860 N. Oracle, Suite 160, only a few short months ago, and during that transition I found myself being thankful for things for the many relationships with friends and clients of our firm.
On behalf of all of us here at AZ Southwest CPA Services, I want to sincerely THANK YOU for trusting us with your tax, accounting, and business needs. Whether you have been with us for months or years, we appreciate you and want to take this time to say what a privilege it is to provide you with the expertise and professionalism you have come to expect from our firm.
You can expect those services to continue for many years to come. We continually grow in staff and resources in order to provide you the best tax and business consultation possible. Feel free to stop by to see our new office space or consider making an appointment for year-end tax planning, as this is the perfect time to make tax-advantaged moves before the turkey makes us tired and the family moves in for a week!
As Paul McCartney once said, "I wanna show my gratitude!" by offering a 10% discount on fees related to year-end tax planning for 2019. Toward that end, there is still time to schedule a meeting to see how we might help you reduce your tax burden for 2019. Call the office at (520) 888-3696 to schedule a meeting.
In the meantime, watch for a follow-up year-end tax planning letter coming soon.
Best regards,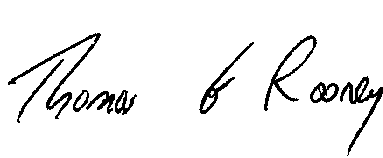 Thomas G. Rooney, CPA (and the partners and staff at)
AZ Southwest CPA Services, PLLC